Broome
Unit 1/97 Guy Street, Broome WA 6725

Asking $450,000 + SAV
Clark Pools and Spas have been operating in Broome since 2009 and are the largest swimming pool specialists in the Kimberley. The business provides exceptional onsite pool service, maintenance and equipment repairs for commercial facilities, holiday resorts and residential customers. Clark Pools and Spas Broome have high visibility with a great location on a major thoroughfare along with several pool service vehicles, offering service and support to local and surrounding locations.
With a comprehensive range of pool equipment and chemicals, the store also provides free in-store pool water testing and professional advice. In addition, we supply a select range of Clark Rubber products including foam, mattresses, rubber, camping gear, inflatables and pool toys.
Clark Pools and Spas Broome are highly regarded for their outstanding service and professionalism throughout the Kimberley and the Clark Rubber Family, having won numerous Clark Rubber awards for growth and sales achievements, including the highest turnover store in Australia on numerous occasions.
In Broome there are currently 1,850 residential swimming pools and 100 swimming pools situated in Resorts, commercial and Government facilities. These numbers are steadily increasing as more people become aware of the lifestyle and growth opportunities in Broome.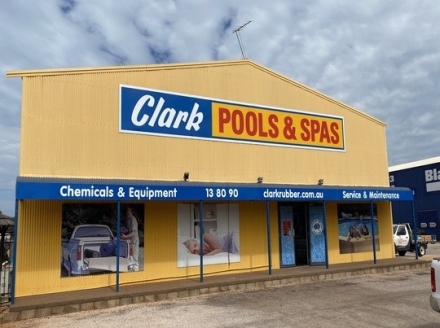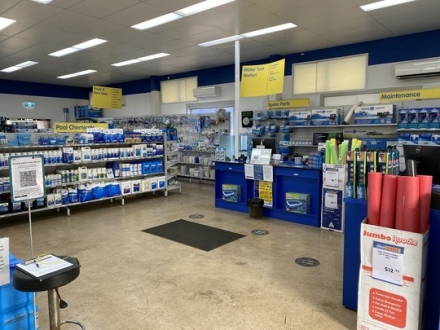 Store details
Asking price
$450,000 + SAV
---
Length of agreement
10 years (5 + 5 years )
---
Location
Unit 1/97 Guy Street, Broome WA 6725
Request a franchising information guide and speak to our franchising team
Our team will be in contact within 24 hours of your enquiry submission