Looking for a Rewarding Change in Your Career?
Enjoy the Freedom of Being your own Boss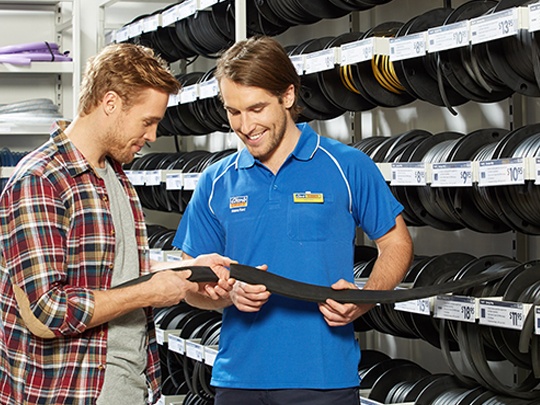 Take Control of your Career
Move from having a job to having a rewarding career.

Secure your own Future
Have the freedom to live the life you want.

Be Proud of What You Do
Build something that you're excited to tell your friends and family about.
Are you Bored with your 9-5 Routine?
Starting a new business is uncharted territory and can feel intimidating. We're here to help.
- Is there Job Security and Income Growth Potential in my Current Role?
- How do I Manage Risk when Making a Career Change?
- What Funds do I Need to Start a New Business?
We have a Family of Proven Business Models Designed for Every Stage of your Career
Still Deciding? Here's What You'll Get From Us:


Award-Winning Support and Training
Personalized Marketing Strategies and Initiatives

Be a Part of an Iconic Australian Brand
Meet our Career Change Franchisee
Garry Gulyani
Franchisee
Clark Rubber Modbury
I was initially worried about joining a franchise, but once I met the support team, and understood how much time the team invest in helping every store, the decision was very simple. I was accustomed to long hospitality hours, and wasn't seeing as much of my family as would have liked. Joining Clark Rubber and working in retail, has allowed me to control how many hours I work, and has provided some work life balance, which is great for my family.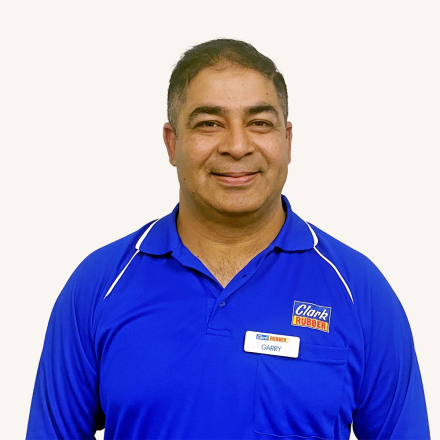 1. You Make an Enquiry
We'd love to hear from you. Complete the enquiry from below and we'll be in touch to provide more information and help answer your initial questions.
2. Continue to Learn More About Us
If you like what you've heard we will start working together with you to better understand the opportunity you are considering. We will help build your knowledge with site/store specific information, planning and projection tools and support through the process.
3. Submit your Application
We will support you to complete our application process right through to your approval as a Clark Rubber Franchisee; where we'll provide you with a comprehensive training program, documentation, tools, software, on-going support, and everything you need to run a successful franchise.
Frequently Asked Questions
What does the recruitment process look like?
The process consists of an application being completed, followed by both parties learning more about one another. Due diligence is conducted, with extra support being provided by your Accountant and Solicitor.
What do I receive for my initial investment?
You will receive complete assistance and support with your business and van set up including 2 weeks of comprehensive training with SPASA. This includes on-site training, ongoing support and business development by our qualified field staff.
Are there any ongoing fees?
Every franchisee pays monthly royalty fees and contributes to co-operative funds such as the marketing fund. All on-off and ongoing fees will be disclosed to you in detail.
What onboarding support is given?
You will meet with your local Regional Sales Manager, they will assist you personally with the onboarding process and launching your business.
What ongoing support do you provide?
During your application process you will need to create a business plan with our guidance, you are then supported by training as well as one on one support to launch and build your business.
Can I sell my business at any time?
Clark Rubber will guide you in how to prepare your business for sale and assist you with marketing and selling your business.
Speak to one of our Experts