What is a Franchise? The Ultimate Guide to Franchising [2021 Edition]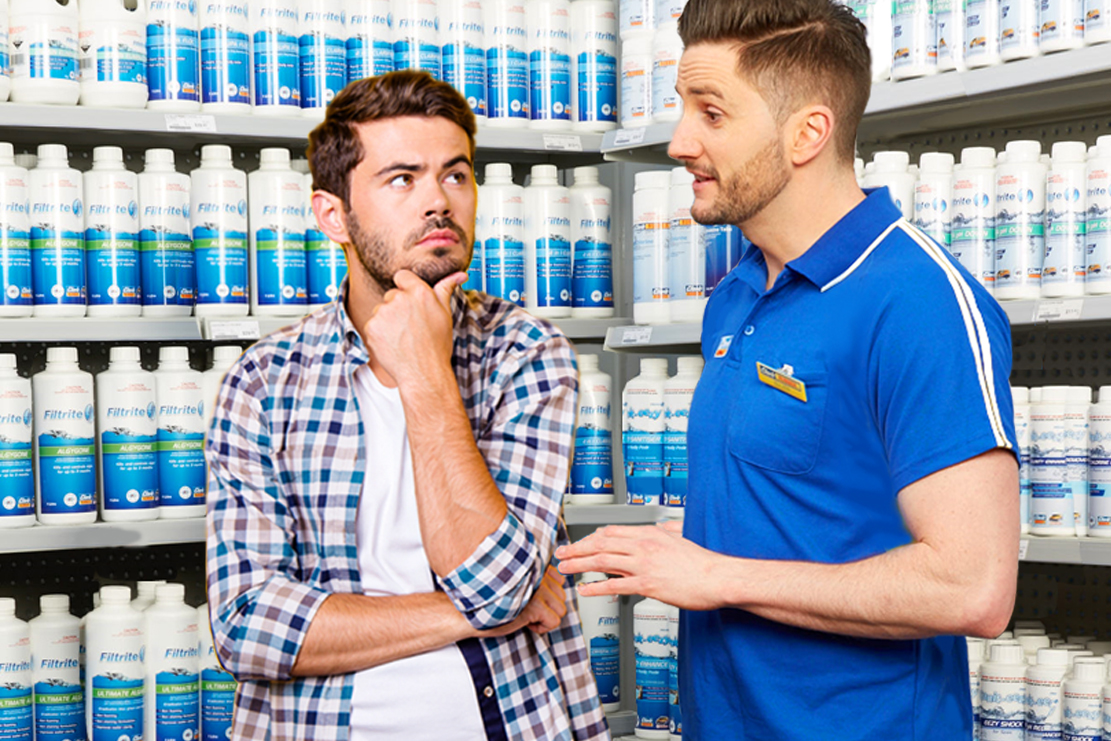 What do McDonald's, Subway and Clark Rubber all have in common? They're all franchises that give business owners a competitive advantage, instant brand recognition, and ongoing support. If you've been thinking of starting a business, read on to discover why owning your own franchise may be your most successful move yet.
Are you looking to start a business in 2021? One of the first questions you'll need to answer is whether you want to launch a business from scratch, or own a franchise.
There are franchises operating in practically every industry in Australia, helping business owners expand in a cost-effective way under a business model and brand name that's nationally known and respected.
But how does a franchise work? And how can you tell if owning a franchise is right for you?
We'll answer those questions for you (plus a few more) to help you understand the franchise model and decide whether it's suitable for you.
Who is best suited to operating a franchise?
A franchise is a type of business that is owned and operated by an individual (franchisee) but branded and overseen by a much larger, usually national or multinational company (the franchisor).
There are many reasons to open a franchise, with exciting advantages that aren't available when starting your own business from scratch.
Examples of franchises include:
Clark Rubber
Subway
Jim's Mowing
Coffee Club
Gellatissimo
Mad Mex
7-11
Pizza Hut
DID YOU KNOW? The number of franchise businesses in Australia is 90,309. That's a significant number of business owners enjoying an established brand name and instant trust within their market.
Who is best suited to operating a franchise?
It's important to invest in a business for the right reasons.
While owning a franchise offers a range of advantages including increased buying power, ongoing support, reduced risk and a profitable business model, becoming a franchisee requires more motivation than the tangible perks on offer.
Outside of practical benefits, you'll need to make sure you're looking to run a franchise that suits your personal goals and motivation. Although the following list is far from exhaustive, look to see if you recognise any of the following traits in yourself.
☐ I'm looking to change careers without losing secure income
☐ I'm looking to grow both professionally and personally
☐ I'm looking to break out of my boring 9 to 5 routine
☐ I'm looking for more flexible work and lifestyle benefits
☐ I'm looking to exit a career that offers no progression
☐ I'm looking to maximise profits and deliver ROI quickly
☐ I'm looking to grow a business but prefer support and guidance
If you enjoy being your own boss and making your own decisions - but appreciate the backing and support of a nationally-recognised brand - then owning your own franchise might be perfect for you.
How does a franchise work?
Put simply, a franchise is a way of structuring a business. On one side, the owner of the business (the franchisor) licenses their business name, branding and rights to distribute products and services to a third-party (the franchisee).
The allure of tapping into an existing brand, and the goodwill it's built with customers, is why Australian franchises employ over 500,000 people and generate upwards of $100 billion annually.
Owns the overall rights and trademarks of the company

Charges an upfront franchise fee for the rights to do business under the brand name

Collects an ongoing royalty fee

Selects qualified franchisees who understand the brand's concept and standards

Makes changes to the brand's products and/or services to meet customer demand

Provides franchisees with training and development to facilitate success

Develops and deploys advertising, marketing, promotion and merchandising

Is permitted to use the rights and trademarks of the company

Pays an upfront franchise fee for the rights to operate a business under the brand name

Makes ongoing royalty payments

Commits to running the business in accordance with set standards and manuals

Stays on top of industry trends and changes and reacts accordingly to support the business

Demonstrates a commitment to personal development and growth

Sets an example as a leader to keep employees motivated and successful
What are the most common franchise business models?
To help you understand whether franchising is right for you, let's look at the four franchise business models available in Australia.
Manufacturer-Retailer

This model licenses independent business owners to use the name and trademark of an established business. Typically, the franchisee sells the franchisor's product directly to the public.

Manufacturer-Wholesaler

In this model, the franchisee manufactures and distributes the franchisor's product under license. For example, this model is common in soft drink bottling arrangements.

Wholesaler-Retailer

This model lets the retailer (franchisee) buy products from a franchisor wholesaler then offer them for sale. The franchise agreement usually stipulates that franchisees have to buy from that wholesaling company. For example, car parts stores.

Retailer-Retailer

In this model, a franchisor markets its products or services through a network of franchisees. As part of the deal, each franchisee pays a licence fee and must use the franchisor's brand name and their standard systems and processes. For example, the Quick Service Restaurant (QSR) industry.
Let's talk legalities: Franchise basics and regulations
All franchise participants, including franchisors and franchisees, must comply with the mandatory industry Franchising Code of Conduct.
To offer insight into your rights and responsibilities as a franchisee, the Franchising Code:
Regulates actions of franchising participants.
Aims to ensure prospective franchisees are properly informed about franchise agreements before they are entered into (the franchise agreement is a legally binding document detailing the rights and responsibilities of franchisor and franchisee).
Aims to provide an effective dispute resolution system for franchisees and franchisors.
It's the role of the Australian Competition and Consumer Commission (ACCC) to administer and enforce the Australian Consumer Law and Franchising Code of Conduct.
Finally, your tax obligations will depend on whether you are a franchisee or franchisor.
Are franchises profitable?
The profitability of a franchise depends on many variables.
Owning a franchise unlocks ongoing business assistance, as well as buying power, brand recognition, lead-generation support, and a built-in customer base.
These factors help increase your chances of success - with franchises estimated to be 3x more successful than starting a business on your own.
But what does a profitable franchise look like?
A profitable franchise provides enough profit to pay you a wage (based on the wage of a manager of the store) plus at least 20% of your initial investment amount, per annum, in profit (assuming a five-year agreement).
This is handy to have as a formula:
Profitable franchise formula: MR = WOW + ROI > 20%
Or…
Minimum Return = Working Owners Wage + Return on Investment of at least 20% (assuming a five-year franchise agreement).
PLEASE NOTE: 20% is the minimum. 30% is a more likely figure.
Click here for a simple breakdown of the advantages and disadvantages of franchise ownership
Common franchisee mistakes to avoid
✘ Choosing a trendy unproven franchises: Be careful getting in on the ground floor of a trendy new business that hasn't proven itself in the Australian market.
✘ Misunderstanding the contract: Always hire a seasoned franchisee solicitor before you sign a contract
✘ Letting standards drop: Profit can be increased in the short-term by cutting costs. This leads franchisees to be reluctant to invest in ongoing staff training, or basic maintenance to keep their business looking sharp. This creates a false economy if it drives customers away.
✘ Short-term focus: While the franchisor is responsible for the strategic, long-term health of the network, franchisees tend to have more of a short-term, tactical focus on paying wages, utilities and rent, which can leave you without a roadmap forward.
✘ Ignoring franchisor communications: Not reading or responding to franchisor emails or intranet posts, and then complaining about poor communication, is a sign of a business in trouble.
✘ Not speaking to existing franchisees: Always talk to existing franchisees. A reputable franchisor will be only too happy to put you in contact with some, so walk away if they show reluctance to do so.
✘ Expecting complete autonomy: The franchise model demands strict adherence to a proven formula and structure. This is the price of a low-risk business model.
✘ Bigger is not always better: Not all popular and bigger brands make excellent franchise opportunities.
It's easy to get bogged down in legal definitions and buzzwords. The easiest way to see a franchise is as a business opportunity that comes with built-in advantages across credibility, exposure and recognition.
Are you Ready - Download a PDF Guide