Invest in an Iconic Brand with a Proven Track Record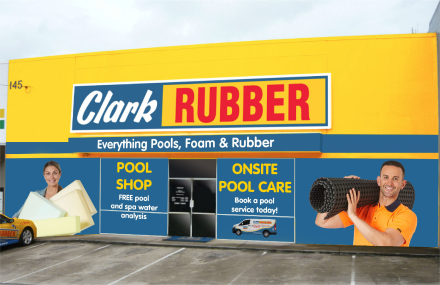 Own an Iconic Franchise
75-year-old household brand with market leadership in rubber, foam and pool products.

Low-Risk Investment
Proven business model designed to reduce risk and enhance returns.

Supportive Management
Well-supported systems designed to run with minimal input.

Diversify your Portfolio
Category leader with products and services in a growth industry.
Are you Considering Investing in a Franchise Business?
There are many brands and options to choose from and making a decision can be a daunting task. We're here to help you on your journey.
How do I select the right franchisor?

What skills do I need to be a successful business owner?

What support should I expect from the franchisor?

When can I expect a return on my investment?
Investment Options for Every Budget
Here's what you get from Investing in an Iconic Australian Brand

An Established Business Model
Established systems set up to reduce risks and maximise returns.

Award-Winning Support and Training
A comprehensive training and support system for your team members.

Strength in Numbers
Buying power, marketing initiatives and team collaboration.

Room to Grow and Expand
Own multiple Clark Rubber franchise businesses.
Meet Some of our Investors and First-Time Business Owners
Jamie Fountain
Franchisee - Clark Rubber Haberfield
I originally became involved with Clark Rubber in a very indirect way. My wife knew one of the franchisees in Carringvale, who was selling their above ground pool display. I went to check out the Pool, but after looking around the store I decided this is the type of business I wanted to purchase. I didn't buy the pool, but 18 months later I did buy a Clark Rubber franchise, after searching for and finding the perfect site.
I came from liquor retailing, so naturally I looked at buying a liquor store, but it required a very large financial outlay and is a very crowded market with heavy discounting. The Clark Rubber franchise was much more affordable option and suited me, as I like working with my hands. I have worked hard, and I feel very comfortable because it has given me a great work life balance.
There is a great sense of community amongst the franchisees, we have state meetings and catch up at conference every year. It provides a great networking opportunity to discuss what's working in other stores. When we first joined, we relied heavily on the expertise and information from Clark Rubber, to give us the knowledge and confidence to run our own business. If someone came into our store today and asked me about buying a Clark Rubber franchise, I would tell them if they are willing to work hard, the support and knowledge provided will make them a successful franchisee.
Clark Rubber is perfect for anyone who is a little bit handy, has a good practical nature, and willing to help solve customers' problems. The Clark Rubber system has helped me grow, has allowed me to meet some amazing franchisees and it's wonderful to be part of such a recognised Australian Brand.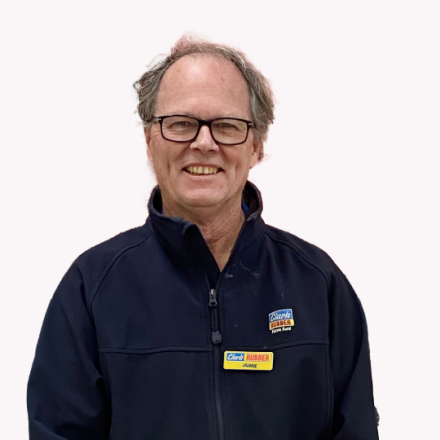 What Happens Next?
1. You make an enquiry
We'd love to hear from you. Complete the enquiry from below and we'll be in touch to provide more information and help answer your initial questions.
2. Continue to learn more about us
If you like what you've heard we will start working together with you to better understand the opportunity you are considering. We will help build your knowledge with site/store specific information, planning and projection tools and support through the process.
3. Submit your application
We will support you to complete our application process right through to your approval as a Clark Rubber Franchisee; where we'll provide you with a comprehensive training program, documentation, tools, software, on-going support, and everything you need to run a successful franchise.
Frequently Asked Questions
What does the recruitment process look like?
The process consists of an application being completed, followed by both parties learning more about one another. Due diligence is conducted, with extra support being provided by your Accountant and Solicitor.
What do I receive for my initial investment?
You will receive complete assistance and support with your business and van set up including 2 weeks of comprehensive training with SPASA. This includes on-site training, ongoing support and business development by our qualified field staff.
Are there any ongoing fees?
Every franchisee pays monthly royalty fees and contributes to co-operative funds such as the marketing fund. All on-off and ongoing fees will be disclosed to you in detail.
What onboarding support is given?
You will meet with your local Regional Sales Manager, they will assist you personally with the onboarding process and launching your business.
What ongoing support do you provide?
During your application process you will need to create a business plan with our guidance, you are then supported by training as well as one on one support to launch and build your business.
Can I sell my business at any time?
Clark Rubber will guide you in how to prepare your business for sale and assist you with marketing and selling your business.
Speak to one of our Experts