What To Know Before Owning A Franchise [BONUS: 16 Crucial Questions to Ask]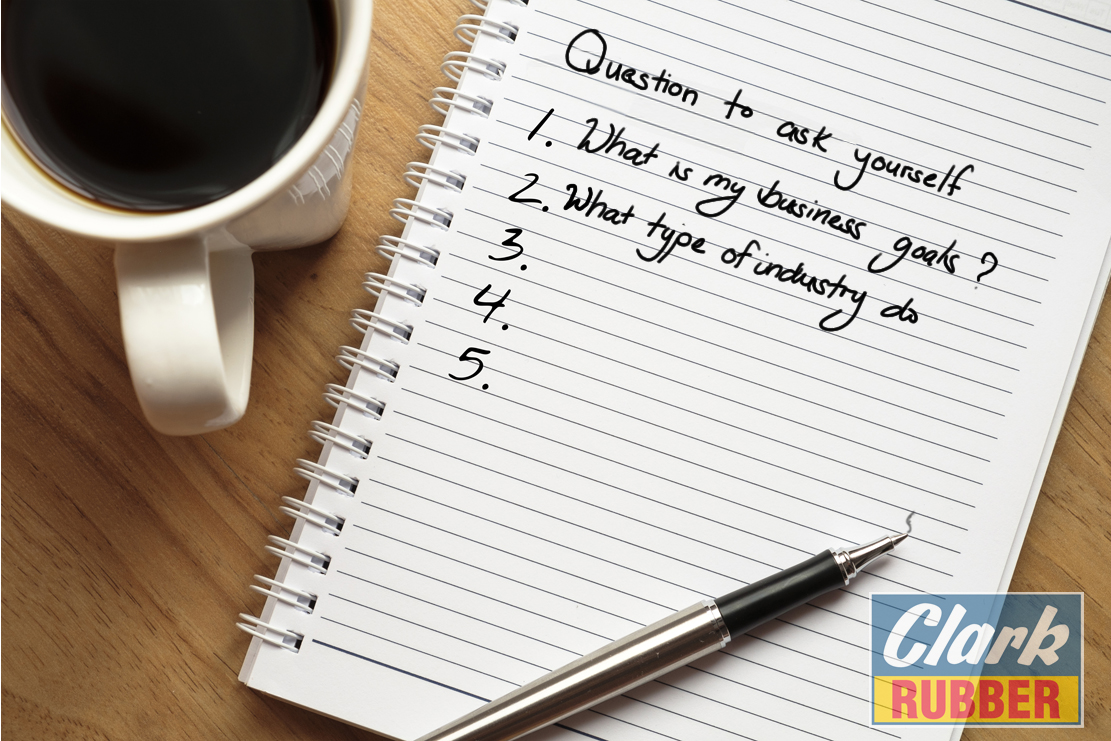 On the fence about franchise ownership? It's natural to be hesitant when taking a major step in your life, and it helps to know what questions need to be asked (and answered) along the way.
Running your own franchise comes with a range of advantages for entrepreneurs who want a successful business framework and existing market without starting from scratch.
But that doesn't mean owning a franchise is for everyone.
To help you make the right decision you'll need to ask 16 crucial questions:
8 x questions are for yourself
8 x questions are for a franchisor in your preferred industry
These questions ensure you're getting into a new business for the right reasons, and with the right financial plans in place. Read on for the questions you need to ask, plus a FREE checklist so you can move forward with no stone left unturned.
Question to ask yourself...
Owning your own franchise may have become a recurring thought if you're dissatisfied with your current job - with 1 out of 10 Australians feeling unsatisfied with their current career.
However, jumping from one industry to another isn't necessarily a sure-fire way to find success, even if you're tapping into an existing franchise brand with a proven audience.
Before you decide if owning a franchise is right for you, it's important to ask yourself the following questions.
#1 - "What are my business goals?"
Do you want to be a franchisee or a true small business owner?
A franchise owner is someone who prefers the structure, guidelines and proven business system that comes with a franchise offering. Franchisees are not generally as 'ego-driven' and are comfortable adhering to a franchise brand's overall requirements and guidelines.
In contrast, owning your own small business gives you complete control, but you give up the brand recognition, ongoing support and ready-made audience.
#2 - "What type of industry do I want to conduct business in?"
Always research your market before you research franchises.
A common trap is to fall in love with a franchise brand first, then convince yourself a market exists to support your interest. This leads to poor decision-making and clouded judgement.
You should have a passion for your chosen industry AND an existing market.
#3 - "What are my strengths?"
It helps to select a franchise that complements your hard and soft skills.
For example, if you're thinking of running a food and beverage franchise, you'll need to determine whether you know enough about food service and management. Or, if you have your eye on a retail franchise, do you feel confident managing inventory and people?
Play to your strengths to give yourself the best chance of success.
#4 - "Do I have the capital to start?"
Owning a franchise comes with a range of start-up costs, but look beyond the minimum requirements for buying a franchise. You'll need to plan for contingencies, as unexpected costs will pop up.
Most franchises will require that you have a certain amount of fixed capital to start your business, but consider budgeting more than this to cover all of your bases as you get set up.
#5 - "What role do I want to play in the business?"
There are two types of franchisees:
- Absentee owners who hire staff to manage the business on a day-to-day basis
- Owner/operators who are directly involved in running the business
The key questions to ask yourself are: What do you see yourself doing on a day-to-day basis? Do you want to do a specific job every day? Do you want to lead an organisation? Do you want to manage managers? Can the business sustain your choice – ie. If they want a passive investment, can the business afford a Manager and still give them a return.
Different franchises will allow for different levels of responsibility, so consider how active you want your role to be.
#6 - "What kind of commitment do I want to make?"
Many franchise agreements are multi-year contracts, which provides peace of mind going forward.
You'll need to decide if you're looking for a secure commitment as a franchise owner, as having obligations over a longer period can provide security for many people (particularly when there are revenue-guarantees or guaranteed work in place).
#7 - "What's my exit strategy?"
You don't need to be forecasting the next 50 years as a franchise owner, but be honest about the length of your runway.
Is this something you want to do for five years and flip? Or is this something you intend to pass down to an heir?
Understanding your exit strategy will help you make more informed decisions.
#8 - "How much risk am I willing to assume?"
Once you've reviewed your financials, you can probably get a sense of how much risk you're able to assume, but also take into account your personality, for example, how risk-averse are you?
Although franchise ownership comes with many advantages from a ready-made audience to group purchasing power, there will always be challenges as a business owner.
Research the historical revenue for your chosen industry and understand any risks before you put pen to paper and add 'Franchise Owner' to your CV.
Question to ask the franchisor...
Once you've clarified your own strengths and passions, and mapped out your vision, it's time to talk to potential franchisors.
Just like a job interview, speaking to a franchisor will help you understand if the opportunity is right for you, so it's important you come armed with the right questions.
The best questions (which we've gathered for you below) will be open ended and help any franchisor share the most important information with you.
To help you choose the right franchise, ask the following questions of your franchisor.
#1 - "What kind of support do I get?"
Buying a franchise offers less risk and an accelerated path to success with ongoing support, but make sure you understand the level of support you'll receive.
Find out what you're actually paying for by asking questions like:
What type of initial training will I receive?
What type of marketing and advertising support will I receive?
What type of other support will I receive?
For example, it helps to know if you'll receive an ordering system or point of sale system, or whether training and development will be ongoing.
This structure can make a huge difference when navigating challenges, so be sure to get detailed answers on where you'll be supported.
#2 - "What expectations do you have about this relationship?"
You're looking to invest in the right business, but your franchisor is also looking to invest in you.
Make sure the relationship is a good fit for both parties. What happens after onboarding is what matters, so look to make this a long-term partnership and a win-win situation.
#3 - "What is your sales approach?"
Sales will be the lifeblood of your business.
Ask whether there's enough available business in your marketplace and if you have enough money to wage successful campaigns against your local competitors.
#4 - "What is the payment and revenue model?"
Franchises come with the advantage of an existing structure, business model, brand recognition and even ready-to-buy audience - but how will revenue be earned?
Ask about the process of generating revenue from inventory through to sales, how money is made, and what revenue model you'll be operating under.
#5 - "What are the rules and restrictions?"
Franchises have a number of controls to ensure uniformity, such as restrictions on goods and services you sell, suppliers, how you operate (hours, employee uniforms, signs, bookkeeping and accounting procedures), sales area (limited to a specific territory) and rights to termination, resale, and renewal.
You'll want to know what's under your control and what's set in stone.
#6 - "What is the initial franchise fee?"
One of the most common fees when owning a franchise is an initial purchase fee.
But be clear on what other payments are expected throughout the course of your partnership. These may involve royalty fees that are calculated as a percentage of gross revenue on a monthly or quarterly basis. But are there any other fees? (Some franchisees have to pay additional marketing or advertising fees, for instance).
Don't be afraid to talk about money - in fact, it's recommended.
#7 - "What's the business background?"
The history of a franchise can tell you a lot about its potential future.
How long has the franchisor been in business, what is the experience of the management team? Is there any history of bankruptcy?
Those who don't know about a franchise's history are doomed to repeat it.
#8 - "What is your litigation history?"
Finish up by asking about the legal stuff.
If you see a lot of litigation in your franchise's past (or in the parent brand) even if you don't know exactly what's causing it, it's not a good sign.
Don't be afraid to ask questions about brand recognition, any PR challenges, and the likelihood of running into trouble down the line.
Thinking of Owning a franchise? Use Our Free 'Franchise Checklist'
Excited at the thought of owning your own franchise? Follow this checklist to make sure you're not leaving any stones unturned.
Dig for dirt
Be on the lookout for information on message boards, Facebook or LinkedIn groups, or articles where franchisees talk about their experience with the franchisor.
Talk to other franchise owners
Talk to at least 10 franchise owners about the pros, cons, and hidden costs.
Wh

at did they learn that they didn't glean from their research before they became franchisees?
How long did it take them to become profitable?
How much did they budget for their enterprise, and how much did they wind up spending?
What was the toughest part of building the business?
How supportive is the head office?
How challenging is it to hire good staff?
Ask if, given what they know now, they would do it again or recommend the franchise to a close family member?
Conduct a cost/benefit analysis
Draft a list of pros and cons. Draw a line down the center of a piece of paper and on one side, write down the benefits you're getting, like established brand, proven market, training, recipes if it's a food franchise, staffing guidelines, store design.
On the other side list the costs and liabilities, including franchise fee, money you're required to pay for marketing, mark-ups on merchandise and ingredients the chain requires you to buy, the share of sales you must pay in royalties.
Ask the franchisor tough questions
Don't just listen to what's being said, but how it's said. Does the franchisor answer questions promptly and thoroughly? These initial first contacts are crucial to getting a sense of how the franchisor conducts business.
Go to a 'Discovery Day'
Some franchises hold a 'discovery day' or similar event where you can speak to representatives and learn more about the opportunities available to you.
Similarly, attending franchising industry conferences is a great way to identify and compare your options.
Visit all your shortlisted candidate franchises in person
Having a website and a phone number does not guarantee an ethical, thriving business. It is advisable not to go any further with any franchisor until you have met them in person, and feel confident that you could work with them on an ongoing basis.